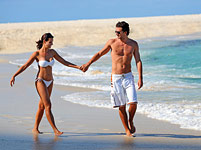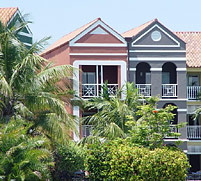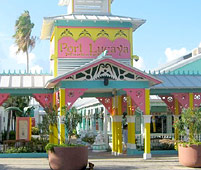 Travel to Three World-Class Destinations
Our agents specialize in the "cruise and stay" vacation package concept, which empowers you to enjoy extended-stay vacations at each of our three world-class destinations. Your trip may include nights at the theme parks of Orlando, Florida; along the famous boulevards and beaches of South Florida; and in the tropical wonder that is Grand Bahama Island.
Your trip to Grand Bahama Island will be especially unique, since we've teamed with the Bahamian Ministry of Tourism on a joint project to promote tourism to this beautiful island. You'll encounter seemingly endless powder-white beaches and crystal-clear blue waters as you embrace the relaxed atmosphere and friendly islanders that make a trip to the Bahamas so unique. At this port of call, you'll easily discover why Grand Bahama Island is known as the jewel of the Bahamas. To visit the Tropical Island Cruises website go to www.2daycruise.com
Our Lucaya Beach and Spa Resort is your Home Away From Home
Our Lucaya Beach and Golf Resort will win your heart from the moment you set foot on the property. With 372 acres of stunning views, 7 acres of perfect beaches and a AAA 4-Diamond Resort rating, you won't be able to resist its appeal! Those features — and more — are why we've chosen it as our featured "Stay and Play" package destination on Grand Bahama Island. And even when guests are spending just a day in port, it's our most popular excursion. You'll have access to two adjacent resorts, featuring:
Seven pools and jacuzzis offering water slides, waterfalls, and swim-up bars.
Seven acres of white-sand beaches.
A fun playground for the kids, complete with a 35-foot, child-friendly wading pool with poolside games, crafts and competitions.
Ample shopping both onsite and across the street.
Outstanding dining, entertainment and nightlife.
See also:
When You Arrive at Our Cruise Terminal